Biography
Bradley Nowell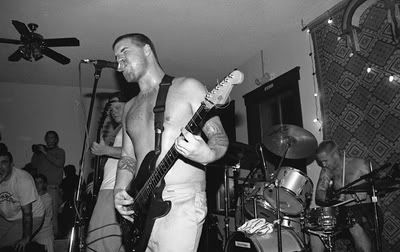 Bradley Nowell was the founder, lead singer, and guitarist of the famous band Sublime. He was born on February 22, 1968 in the Belmont Shore neighborhood next to Long Beach, California. As a young child he enjoyed sailing and surfing. Bradely was a difficult child, he was often hyperactive and distruptive. Nacey Nowell, Bradley's mother, commented, "[He was] very emotional, very sensitive, very artistic, but he was needy...He was always testing [us] just to see what he could get away with". At the age of ten Bradleys parents divorced and his mother recieved custody. He proved to difficult to handle and moved in full-time with his father, Jim Nowell. In the summer of 1979, Bradley accompanied his father on a sail around the Virgin Islands. This was when he was first exposed to reggae music. He started playing music around the age of thirteen with Eric Wilson and Floyd "Bud" Gaugh.
Eric Wilson
Eric Wilson was born on February 21, 1970. He played lead bass for the band of Sublime. Eric had met Bradley in sixth grade and shortly after they came together to create music. Eric's father was a former band drummer and helped teach the band a little abpout rhythm. Floyd "Bud" Gaugh and Eric Wilson grew up across the alley from each other, but didn't meet until they had a head on collision.
Floyd "Bud" Gaugh IV
Floyd "Bud" Gaugh IV was born on October 2, 1967. He played the drums for Sublime. Eric Wilsons father taught Bud how to play the drums. After Sublime disbanded he started playing drums for the band Volcano.